We were sad to leave Kyoto. So much to see and do there and lots more restaurants to check out! It was raining and chilly so we left our luggage at the hotel to do one last touristy thing before we headed for Okayama.
We visited Sanju Sangendo, a huge Buddhist Temple that houses 1001 statues made of Japanese Cypress and clad in gold leaf. I think it's the longest temple in Japan but don't quote me on that. Another of it's claims to fame is the archery contest that has been held here every year since the Edo period. Pretty impressive.
We snagged our luggage from the hotel and dragged it all off to catch a train to Okayama. Squi made the mistake, again, of going to sleep, so our tradition of stacking stuff on his forehead while he naps, continues.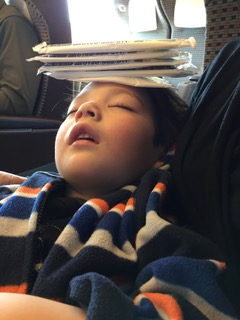 At the hotel in Okayama we got picked up by the President of the Muromachi Sake Company, Mitsuru Hanafusa and his son, Masataka  . Kaz is almost like family to the owners, so we got the royal treatment. First thing on the list was to tour the Muromachi Sake factory, which of course, includes sampling just about everything!
The Japanese government gave Muromachi a grant to come up with different kinds of sake, so we sampled Tomato, White Peach, Golden Peach, Red Pepper, Plum, Grape, Ginger, and Yuzu sake! All crazy good but the White Peach was my favorite.
So, of course, what better endeavor to embark on than to take a family portrait of your host after drinking about 87 gallons of sake!? This was an evening I was happy to have an autofocus camera. The last time I tried to pull this trick off in Japan, I tripped over my tripod and crashed my camera through my hosts' brand new shoji screen! Somehow I pulled it off this time without embarrassing myself too much. It was, of course, tricky to put the camera on a timer, push the button, then stagger over to get in the photo with them!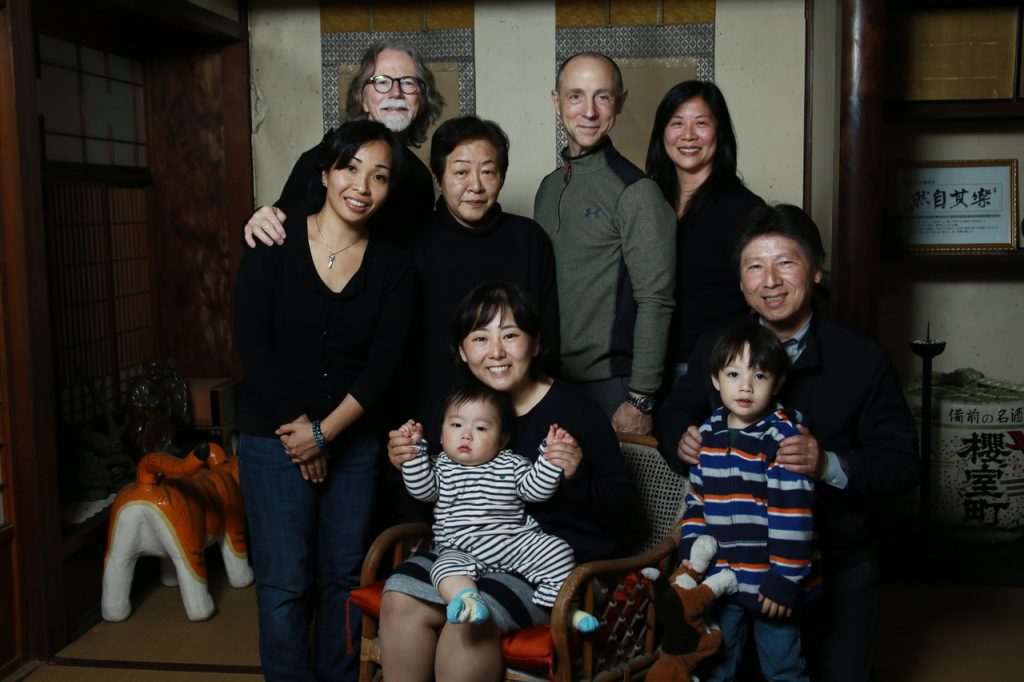 They then took us to dinner which was nothing short of spectacular…course after course of crazy wonderful Japanese cuisine and beer and more sake!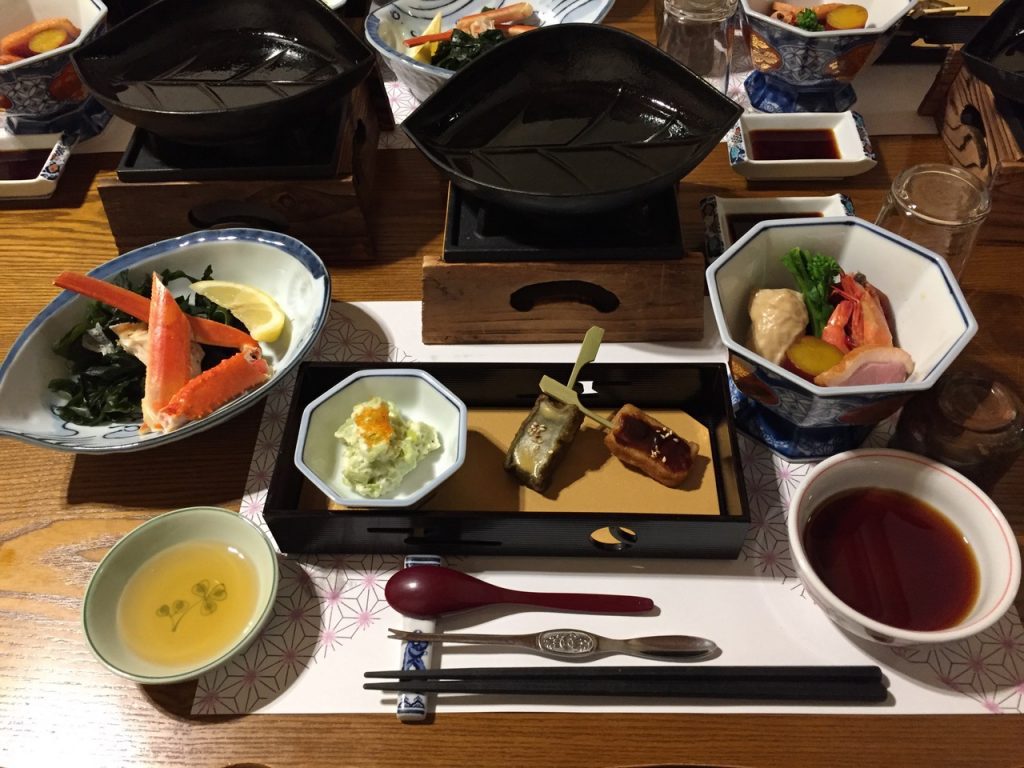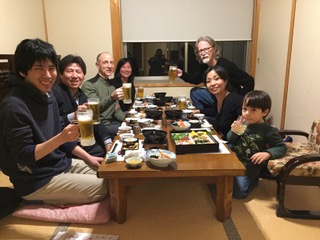 We slept well that night and because there are not preservatives in the sake – no hang over!!