The next day Mitsuru and Masataka picked us up again and took us to see a magnificent piece of engineering – a bridge in Sakaide. One strand of the cables that support the bridge could encircle the Earth 4 times! We were able to go up to a lookout point on a local hill and get a photo of the bridge.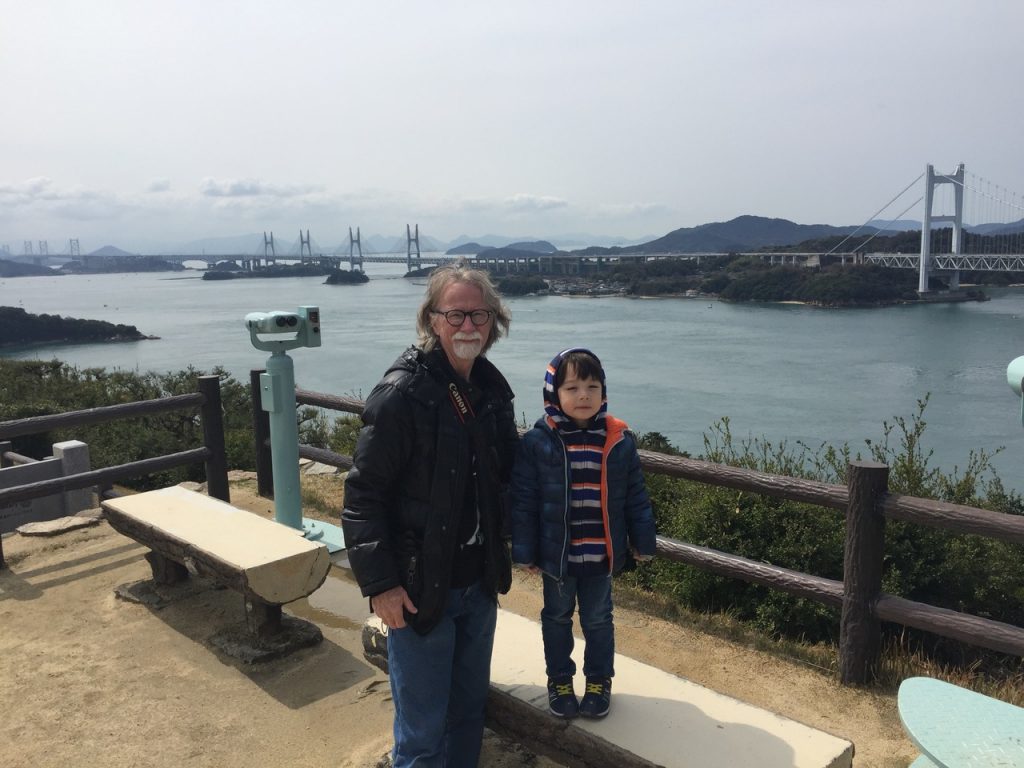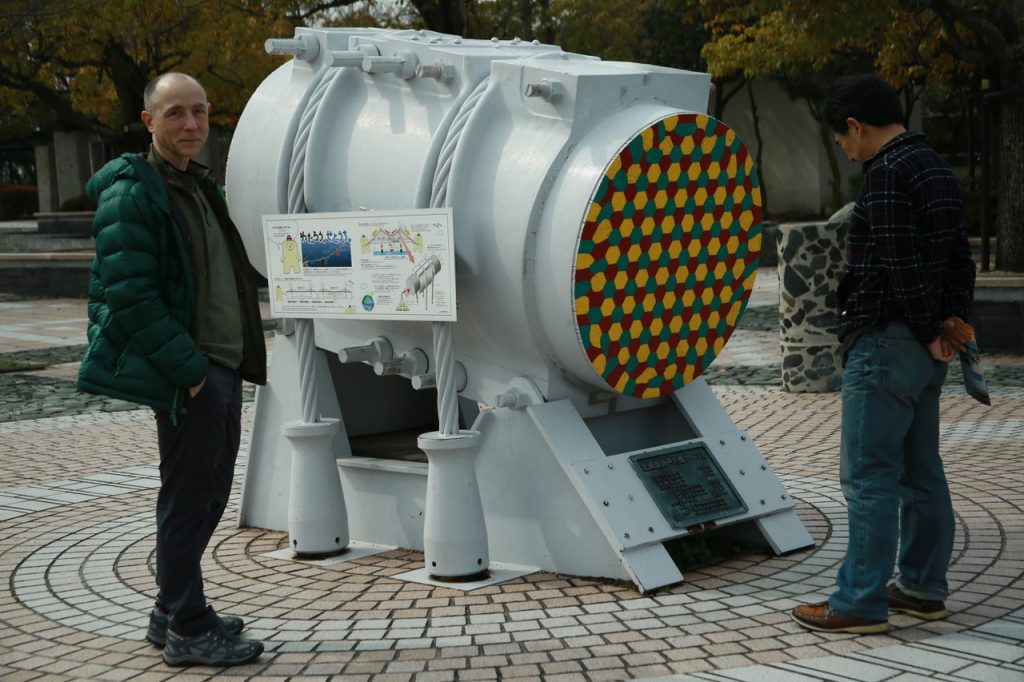 From there, they took us to Kurahiki, which is a adorable town with a river running through the middle of it. On each side of the river are shops and if you feel compelled, there is a gondola in the river you can ride.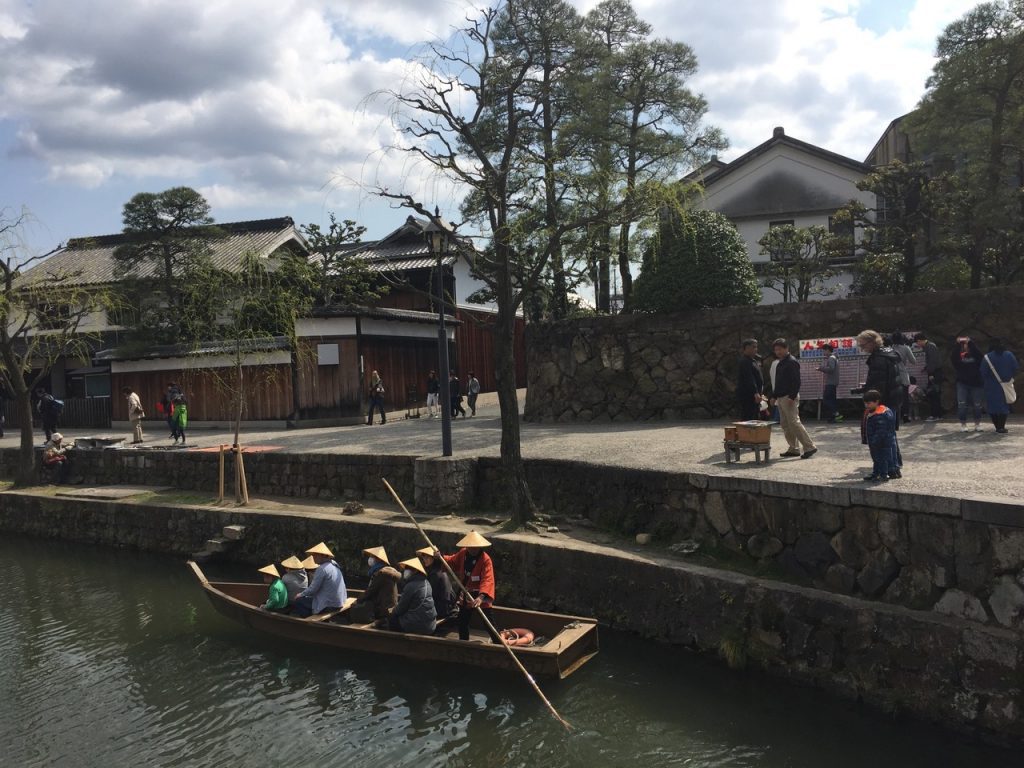 It was interesting to me that the river going through the middle of town had no barriers along it's edge and it's about a 6 foot drop to the water. I wondered how many people had accidentally fallen in and also how different the Japanese culture is. In the USA, there would be barriers and people would STILL fall in and the sue the city. That doesn't happen in Japan. I guess they have a concept of personal responsibility…what a great idea! We shopped and checked out yet another temple that was really lovely. Squi and Mitsuru enjoyed the koi ponds while we wandered the grounds.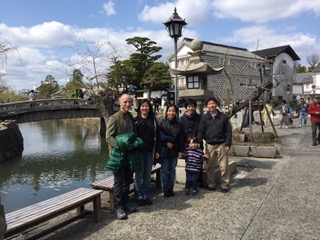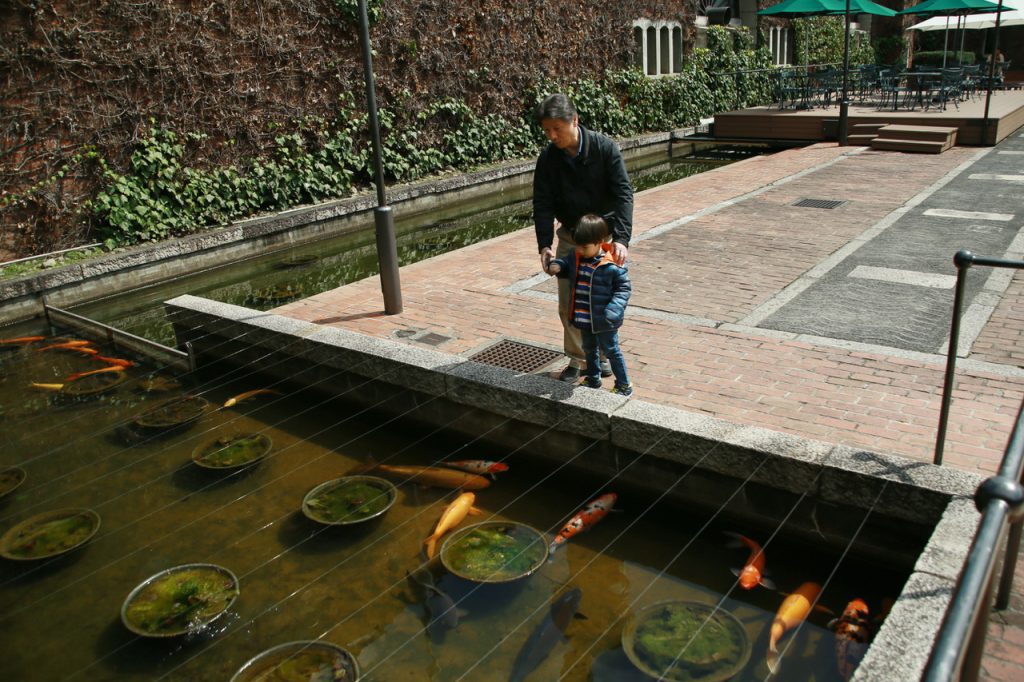 When Mitsuru dropped us off at our hotel, he presented us with a bunch of sake that I was told I had ordered the evening before. Well, in spite of not remembering much about that – I'm glad I did….it's delicious. There is a Muscat sake that takes 3 bunches of grapes to make ONE bottle…it's astonishingly delicious!
That evening we "white trashed it". We went to a HUGE mall, Aeon, and we ate at a food court!
We discussed all the food we had eaten in Japan and decided the best was in Okayama. But to quote Carol,"I wanna just eat my way through Japan!"
Next time!