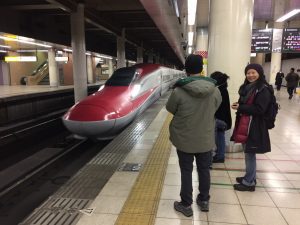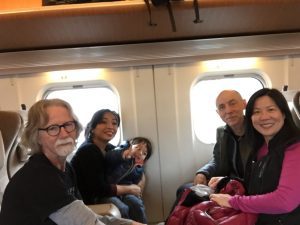 I LOVE the bullet train! The Hyabusa is the fastest of all the bullet trains in Japan and we decided to take it for a quick day trip up to Sendai, 300 miles north of Tokyo. The 300 mile trip takes an hour and a half and that's with a couple of stops! It was a beautiful smooth ride and there was one area we traveled through where they had snow.
Russell, Carol and I explored a local temple near the train station in Matsushima and walked down to the ocean to see if we could find any signs of the tsunami's destruction. At the temple there are limestone outcrops where the monks have carved "rooms" into the rock. The rooms were used as the final resting places for cremated remains and for occasional meditation areas.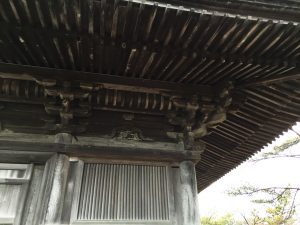 We found nothing to indicate the area had recently been through an assault by a 60 foot wall of water. One thing that helped protect this area was all the islands that dot the offshore area there. It's amazing how quickly the area has returned to business as usual. As a side note, when you see construction sites in Japan, the barriers erected are often these cute anime characters…again in the spirit of "Kawai" (cute). It's seen throughout Japanese culture…funny to see a very dignified business man in a suit carrying a cell phone with a cute little charm dangling from it.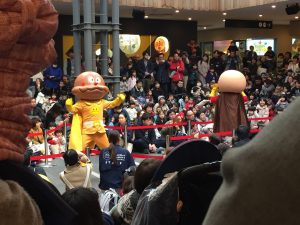 In the Sendai train station there were lots of places to eat and novelties to check out. One thing I admired greatly was a "dollar a shot" sake sampling vending machine! NOW we're talking! Especially since I didn't have to drive anywhere!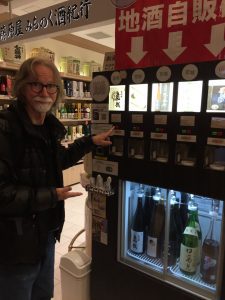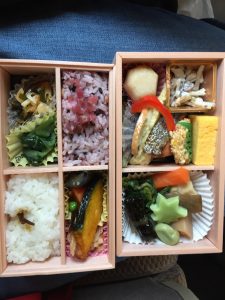 We enjoyed a wonderful bullet train back to Asakusa where we checked out yet another temple. I never get tired of admiring these structures. They are all a bit different and all have a unique history.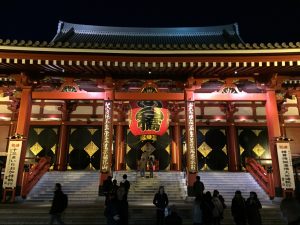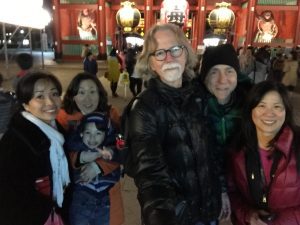 We went to dinner with Seri, Kaz's old friend and Kaz's bother, Takashi. We ate at Gonpachi restaurant and the good news is we had the best oysters EVER in my entire life! The bad news is, it'll be hard to have oysters here in the States since they can't compare. We did an oyster tasting… sampling them from all parts of the Japanese coast. Of course, along with tons of other food, there was the requisite over indulgence of sake and beer.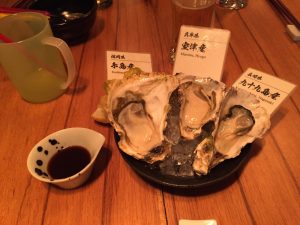 Great friends, great food, and a wonderful country make for a truly memorable experience!