One of the things I hear the most from actors who come to me for a head shot is,"I just need a photo that really captures ME and who I REALLY AM!"
As harsh and cruel as it sounds, I really want to say,"Why? What casting director cares who you REALY ARE??"
If I go to the beach, I dress very casually. If I go out to dinner, I dress up a bit. And if I attend a formal event, I wear a tux. It's still "me" at each event but I dress differently and perhaps even behave differently, and hopefully appropriately, for  each occasion.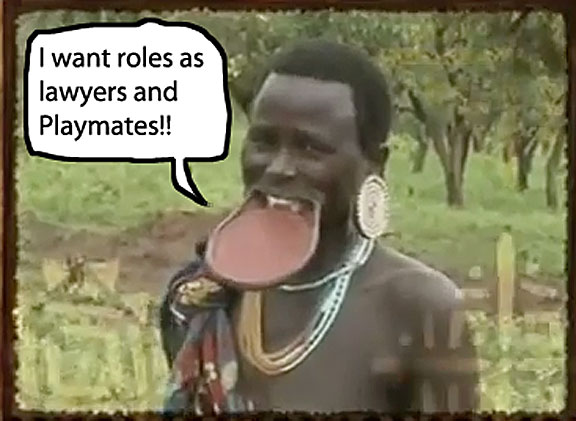 To have one head shot that captures who and what we "are" is impossible because we so many different people depending on the situation. For actors, it is imperative they identify their "casting". It is vital they know how they are seen by casting agents, not how they see themselves or are seen by their friends, loved ones, or relatives.
A tall lanky model type girl walked into my studio one day for head shots. She was really beautiful and had a sort of "Playboy" look with blonde hair, blue eyes, slightly oversized breast implants, and rather obvious lip injections. She said,"I'm so sick and tied of getting sexy roles and always being asked to take my clothes off. I'm a GOOD actress and I want to do more serious roles!"
All I could think of to say was,"WHY?"
While not an understanding or compassionate answer, it was painfully obvious she had invested in her physical looks, her body, and her skimpy wardrobe.
She told me she could play a "lawyer" and "here's my suit jacket" for the shot. Indeed she did have a suit jacket but it was a plunging neckline and she chose not to wear anything under it. When I suggested she wear a blouse under her jacket to "look a little more official", she said she didn't want to because it "didn't feel sexy".
Oddly, the very next day I had a sweet and charming young lady come to the studio who was sort of the opposite. She was rather plain looking and I thought about all the wonderful roles she could get as a farmers wife, pioneer woman, or dust bowl maiden. She said,"I want some photos like these" and handed me magazine photos of Cindy Crawford, Linda Evangelista, and other top models.
Acting requires one thinks of themselves in third person and remove ego from the equation. It requires an actor to look at themselves objectively as possible and ask what roles are right for them.
Who looks like you? What roles are they playing? You don't have to BE a mom to play mom roles. You can be a full time mom and play roles as a judge, a sexy hooker, or a fighter pilot. It just depends on how you are perceived by casting agents.
While there are many classes available for figuring out what "type" you are, it really is a matter of basic homework and being honest with yourself.
Acting is a job and like any other job, it means you work at it. Figure out how to best market yourself because YOU are your product.