I have been a professional photographer in Los Angeles for 35 years. The thing I hear most when actors come to my studio is, "I just want a photo that really captures ME and who I really am!"
While this may sound good, it tells me there is a very basic lack of understanding of how this business works and how to carry out a strong marketing strategy. As harsh as it may sound, not ONE casting director in all of LA concerns themselves with who you really are. It is their job to CAST you not analyze you.
If you are a 30 year old female, you will get "Mom" roles, business women, nurses, a wife, or a host of other characters seen on TV and in movies. It doesn't matter if you REALLY ARE a Mom or not…that's why it's called ACTING. If you are a curvy girl, don't shoot sexy photos because you'll get called in for an audition and find yourself in a room full of skinny models. Conversely, if you are a lovely young woman and you have a nice figure, understand that this is a business driven by money. What sells on TV and in movies is sex and violence. So make sure you have a sexy head shot.
Danny DeVito is a sexy leading man to Rhea Perlman because she is married to him, but it is not his casting. While "type casting" may not be right or fair, it is what it is. Get used to it.
Research, research, research to find the right photographer. The guy in your acting class who has a camera and will do your headshots for free or for fifty bucks is NOT a working professional. An actor who does head shots on the side is NOT a working professional photographer and if he has an audition the day of your shoot – you will be out of luck.
If you want this to be your career – invest in it. Go to a professional photographer. Look for someone with a studio (who can shoot natural light OR studio light), who has been in business for 10 years or more, who has a GOOD web site.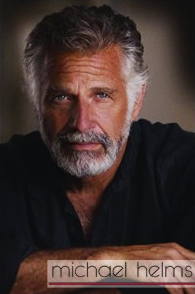 GO SEE THEM! Don't go to someone who shoots out of their apartment. Simply put, go to a pro. Beware of Agents or managers who INSIST you go to their photographer. An Agent should give you a list of known working pro photographers that you can choose from.Get plenty of sleep the night before your shoot. Don't get involved in an argument with your significant other.
Don't bring "a friend" to your photo shoot. Don't bring your family or Mother or your dog. This is YOUR day.  Most of all… ENJOY your photo shoot. I often hear actors say how much they "hate having their photos taken". This is your career…learn to love it. ALL of it. Taking headshots is an acting job just like any other acting job.
If someone tries to tell you "film is better than digital", just walk away. You should expect to shoot, look at the photos on a computer, get them retouched, and have them burned onto a CD, and walk out with them done all in the same day.
Basically, it is a business. If you treat your acting career like a business, you will have a much greater chance of success!