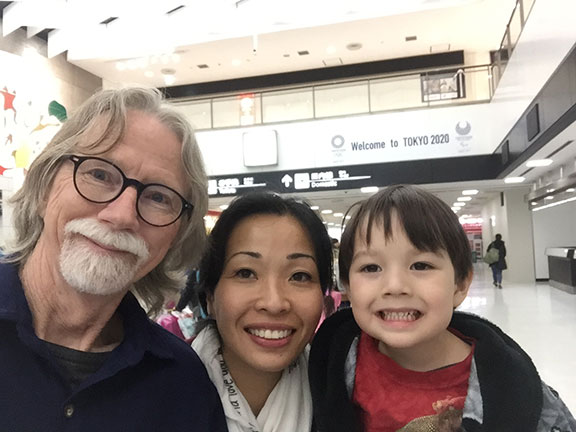 Journey to Japan – Day 1
Boarding a plane bound for Japan is an exercise in mixed feelings. We're SO HAPPY to be going but dreading being trapped in an aluminum tube at 37 thousand feet for 12 hours.
I'm jealous of those who can sleep on planes…I can't. So, I have found the best way for me to pass time is to catch up on all the movies I haven't seen. "LA LA LAND" was first on my list. What a horrid film…slow paced, predictable, schmaltzy, and I'm sorry but Emma and Ryan are neither singers or dancers. Watch Ginger Rogers and Fred Astaire…listen to Julie Andrews or Judy Garland sing.
On the other hand, I LOVED "Moonlight" and feel it deserved to win. Well shot, directed, acted, and a wonderful story that walked a tough line concerning a sensitive and current topic. Sadly, the people who SHOULD see it, probably won't.
I saw "Doctor Strange" – liked it a lot and recommend it. I'd watch Benedict Cumberbatch read a phone book.
We arrived at Narita Airport and on our way to pick up our baggage, Squi was running through the airport, tripped, fell, smacked his face on the floor and got a black eye. Great….we hoped this wasn't a sign of things to come.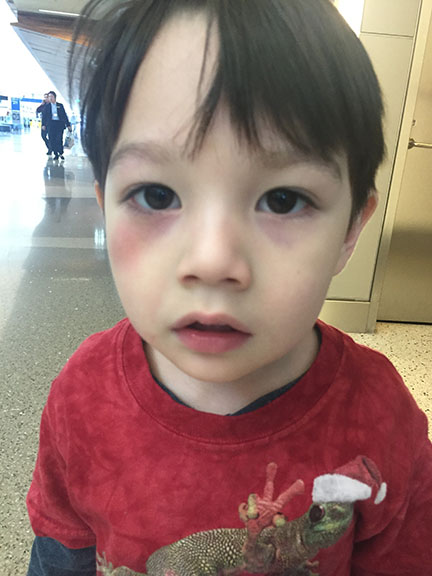 We got to AirBnB rented house in Shinjuku around 3 in the afternoon and Kaz had to leave soon after to go teach an acting class. Squi and I decided to have a treasure hunt, so we went out on our own and wondered around. The "treasure hunt" consisted of taking photos as we went so we could find our way back home. I think it worked better than bread crumbs. But ultimately we were too tired to walk very far, so we found our way back home, put our feet up, and watched Sumo Wrestling!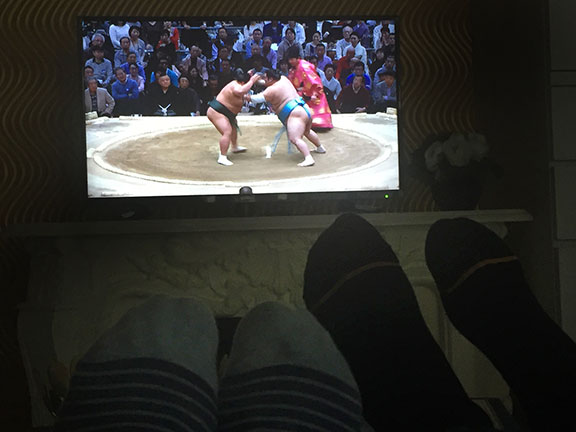 John Jack, the head honcho at The Stella Adler Acting Academy arrived that evening.
So when Kaz got back, we started our first food search.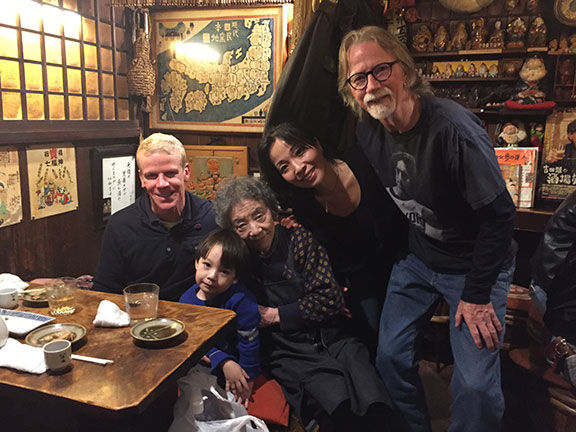 We knew of a teeny hole in the wall restaurant in an alley in Shinjuku called Shinagawa Tei. The restaurant has room for about 8-10 guests and is owned and operated by a little old lady and her son. It's a VERY popular local eatery and is practically impossible to get reservations but the last time we were there we just walked in at the right time and got seats! So we thought we'd go by and just say hello. As fate would have it, we got there just as they were opening and we got to eat there again!!! When we walked in the little old lady looked at Kaz and said, "OH….Matamura-san!!" We were stunned that she remembered us but so happy to get to have more of their wonderful food.

We love Japan and I'm pretty sure living there part time will be in our future. Also – MANY of these blogs will mention food! Food you can't get in the US, food that you can get in the US but is WAAAYYY better over there, and food served in a way (both in terms of service and presentation) that you can't find here in the US.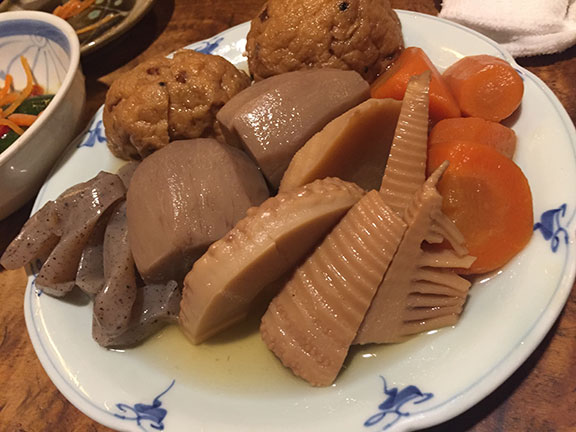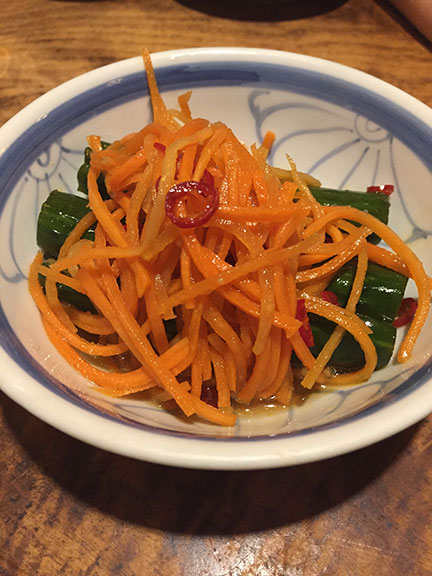 After our meal, we wondered around a bit in Shinjuku before we met up with Rick, an instructor  from Stella Adler, who was also coming in to join the teaching forces.
We'd been up for a LONG time, so after a snack and too many Asahi beers, we crashed  at our house, happy, full, and excited about the days to come!