Actors' Headshots – the most important tool to Jump start your career!  Take it seriously.
I guess I am becoming Mr. Wolff in the headshot business nowadays.
Today I got yet another set of head shots in my email from an actor wanting me to see if I could save a disastrous set of photos. He decided to shoot with a "friend". He thought he could help his friend get more established and add to his portfolio.
What he sent me was a set of photos that wouldn't pass Photo 101 in any reasonable course study of photography. The photographer used a camera that is just slightly better than a point and shoot. He used the wrong lens for a head shot (35mm). He shot from a disturbingly bad angle (BAD idea to shoot UP at a jowly dude!) and the lighting was deplorable.
But the actor thought the photos were "OK, but not that great". He asked me if I could "…fix them up a bit till he could come in and shoot with me".
Why would an actor spend $100 on headshots OVER and OVER again before they get ONE SET of headshots that works for them?
I will offer one easy quick piece of advice at this point. If you are looking for a professional photographer to take your head shots, ask this simple question. "What camera do you use?"
And if the camera cost less than $2,500. Then just keep searching because professional cameras start at that base price. I have seen beautiful images shot on a cell phone, so I am not saying wonderful images cannot be shot on a lesser price camera. However, professional photographers use professional equipment. He will also have a backup in case something happens with his primary camera.
If an actor, model, or corporate leader takes their business seriously, they will invest in professional photos. You can help your friends, but don't use it to represent you.
Photography is an expensive profession.  Just FYI – here's my equipment – AKA: guns: (yeah, brag brag!)
Canon 1DS Mark II camera (primary camera)- $8,000.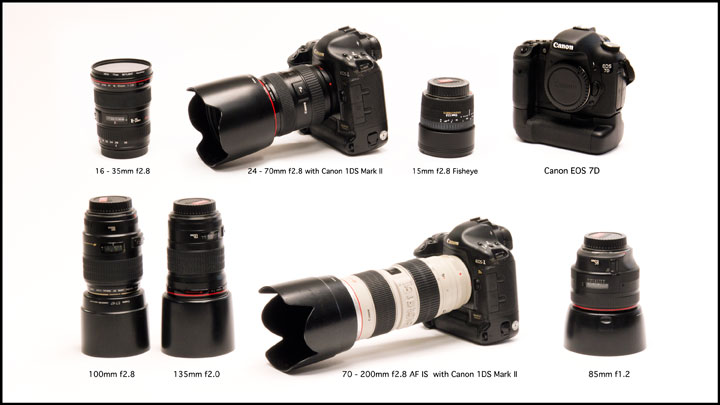 Canon 7D (backup camera) – $1,700.
Canon 16-35mm f2.8 lens – $1,700.
Canon 24-70mm f2.8 lens – $1,600.
Canon 70-200mm f2.8 AF IS lens – $2,500.
Canon 85mm f1.2 lens – $2,200.
Canon 100mm f2.8 lens – $1,000.
Canon 135mm f2.0 lens – $1,100.
I have also invested in lighting equipment, stands, computers, and a full studio with all the amenities.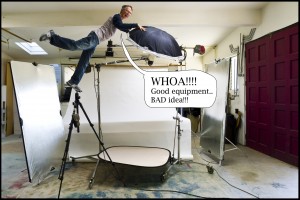 In short, I have survived the competitive LA market as a photographer for over 35 years because I take my job seriously and invest in my career. I continue to invest in my career.
To find the right photographer, ask for referrals, look at web sites, interview photographers IN PERSON, and ask a lot of questions. BEFORE you "just try and help a friend" put your career first.